We attach great importance to personal dialogue
JOSEF SCHWAN GMBH IS ALWAYS THERE FOR YOU.
We provide competent advice by qualified specialists, either at your location or directly at our premises in Heilbronn. You can count on the experience and competence of our staff members who always take the time to attend to your questions and concerns.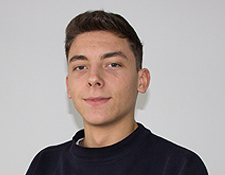 Willy Grögor
Einkauf
07131 91304-49
willy.groegor @schwan-group.de